Gardening With Mother Nature
Invest in a healthier environment for the future by caring
for your property in harmony with nature.

The Best Laid Plans. . .
...Will help you create an environmentally sound landscape that will be easy to care for and a haven for wildlife. Before you begin to plant: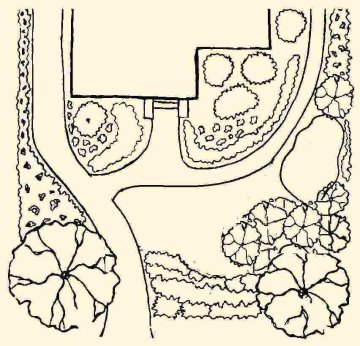 Analyze the special characteristics of your property. What are the patterns of sun and shade throughout the day during the year? Where are existing trees? Note limitations to planting: power lines or other utilities, septic system, property boundaries.
Decide what the needs of your household are. Do you want an area for sitting and entertaining? Vegetable or flower gardens? Fences, privacy screens or windbreaks? Shade in summer? Utility buildings, paths or play areas? Vehicle access and parking?
Determine how much time you want to spend maintaining your landscape. (Trees and shrubs are relatively maintenance free once they are established. Lawns, annuals and perennials require more care and more frequent watering.) Then sketch a simple plan.
Accept the limitations of your property and turn them into assets. Amend the soil, build raised beds, or create a pond but don't move mountains or do wholesale soil replacement.
Catch a Cup of Soil. . .
And keep it from the river's flow. When land is cleared to build a house or plant a garden, soil that was once protected from erosion by leaf litter or ground cover becomes exposed. When it rains, this precious soil washes off the land and muddies our rivers and streams. Here are some suggestions to help you "catch a cup of soil."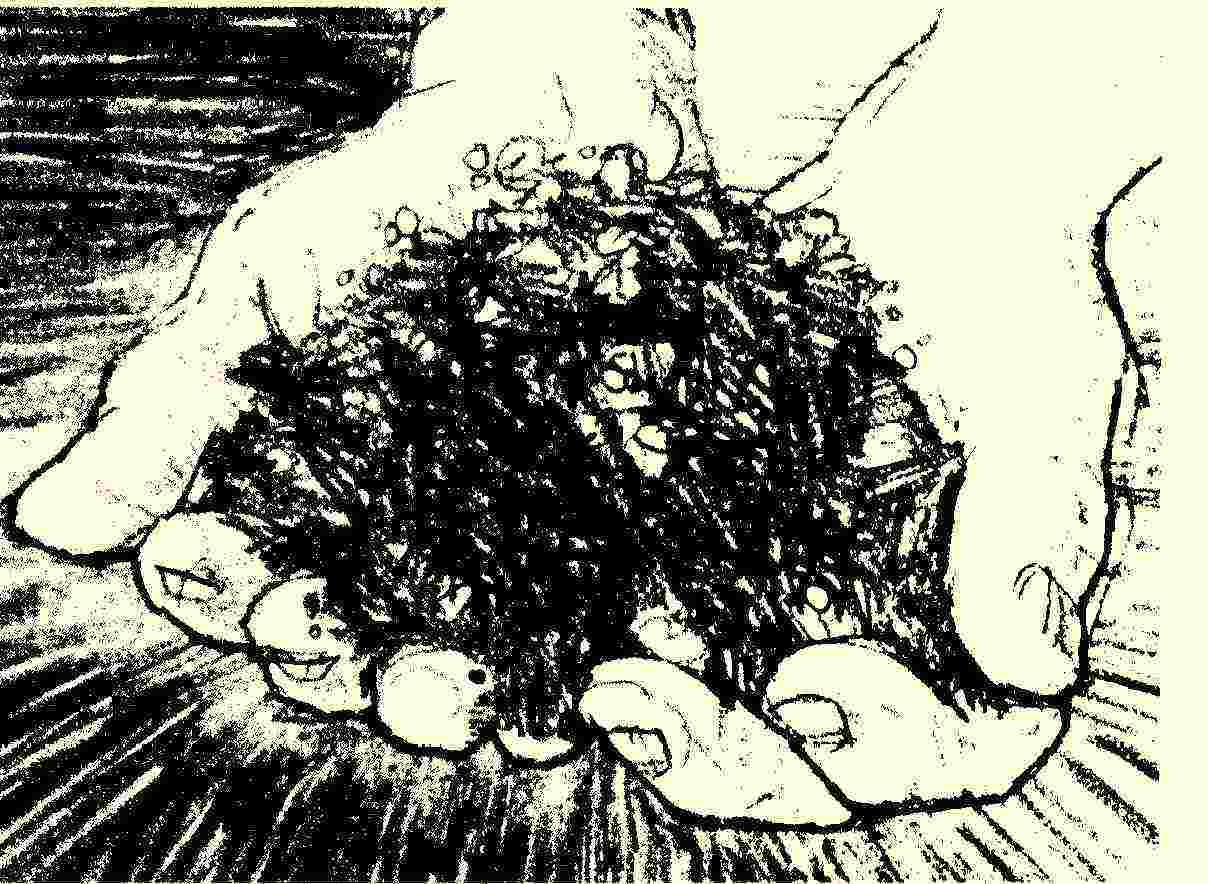 Check your property for signs of erosion. Plant trees, shrubs or groundcover, reseed bare spots in your lawn. If possible, regrade your property to minimize steep slopes.
Install a silt fence if you are disturbing ground near any body of water. Mulch or seed the disturbed area immediately after work is completed.
Leave natural vegetation undisturbed wherever possible, especially near ditches and streams. Plant roots hold soil in place and overhanging tree branches keep streams cool. A wide buffer of plants allows rainwater to filter slowly into the ground instead of running off.
Use gravel, crushed rock, or other permeable paving on driveways and paths to allow rainwater to soak into the ground instead of running off.

Be Kind to Earthworms. . .
For they truly inherit the earth. Through their bodies go millions of tons of soil, and their castings" enrich and aerate the ground so you can grow healthy plants. But they don't like hemicals or poor soil. Here's what you can do to improve your soil and attract earthworms: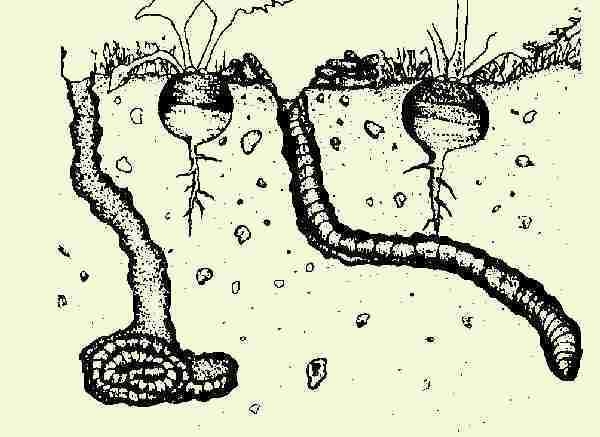 Examine your soil to determine its type. Is it mostly sand? Clay? Loam (a mixture of sand, clay, and silt)? Is there more than one soil type on your property?
Have your soil tested for pH (acidity) and nutrients about a month before you plant. North Carolina provides free soil testing and will tell you how much fertilizer and lime is needed for your purposes. Contact a Cooperative Extension agent for details.
Check for drainage by digging a hole about a foot deep and filling it with water. Inspect the hole periodically. If water remains after 12 hours, drainage is poor and you will have to be highly selective in your choice of plants or create raised beds.
Add organic matter. Work compost, peat moss, or pine bark mulch into your planting beds. But don't add sand to clay soils, or vice versa. You'll create concrete!

Recycle Mother Nature's Way. . .
Compost yard and kitchen wastes. Compost is tops for improving soil: it helps sandy soil retain water and lightens clay soil for better drainage. Compost releases nutrients slowly, over time and encourages populations of beneficial organisms which improve soil structure and fight disease.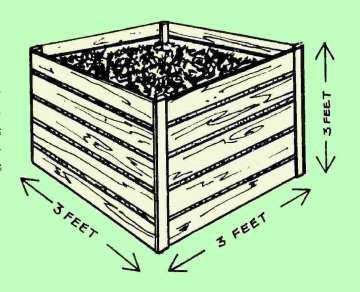 Set aside a corner of your yard for composting. Use a bin or make a pile. Your pile should be a minimum of 3 feet by 3 feet by 3 feet. Add only healthy garden trash and kitchen scraps, no meat products or animal wastes. Cover unsightly kitchen scraps with garden trash, if you wish. Twigs, branches and newspapers can be shredded and added.
Turn your pile if you want it to "cook" faster. Check once in a while to make sure it is moist. Start a second pile while the first one is "cooking." Let Nature do the work for a few months.
Broadcast the "brown gold" on your beds. If weed seed has not been entirely killed because your pile did not heat up enough, work compost into the soil when planting.

Keep your Balance. . .
The balance in your garden between predator and prey, plants and animals, life and death. Plants live in communities. They interact with other plants and animals. When you provide food, water and cover in secluded sanctuaries and travel corridors for wildlife, you are helping to maintain complex food webs that have developed over eons.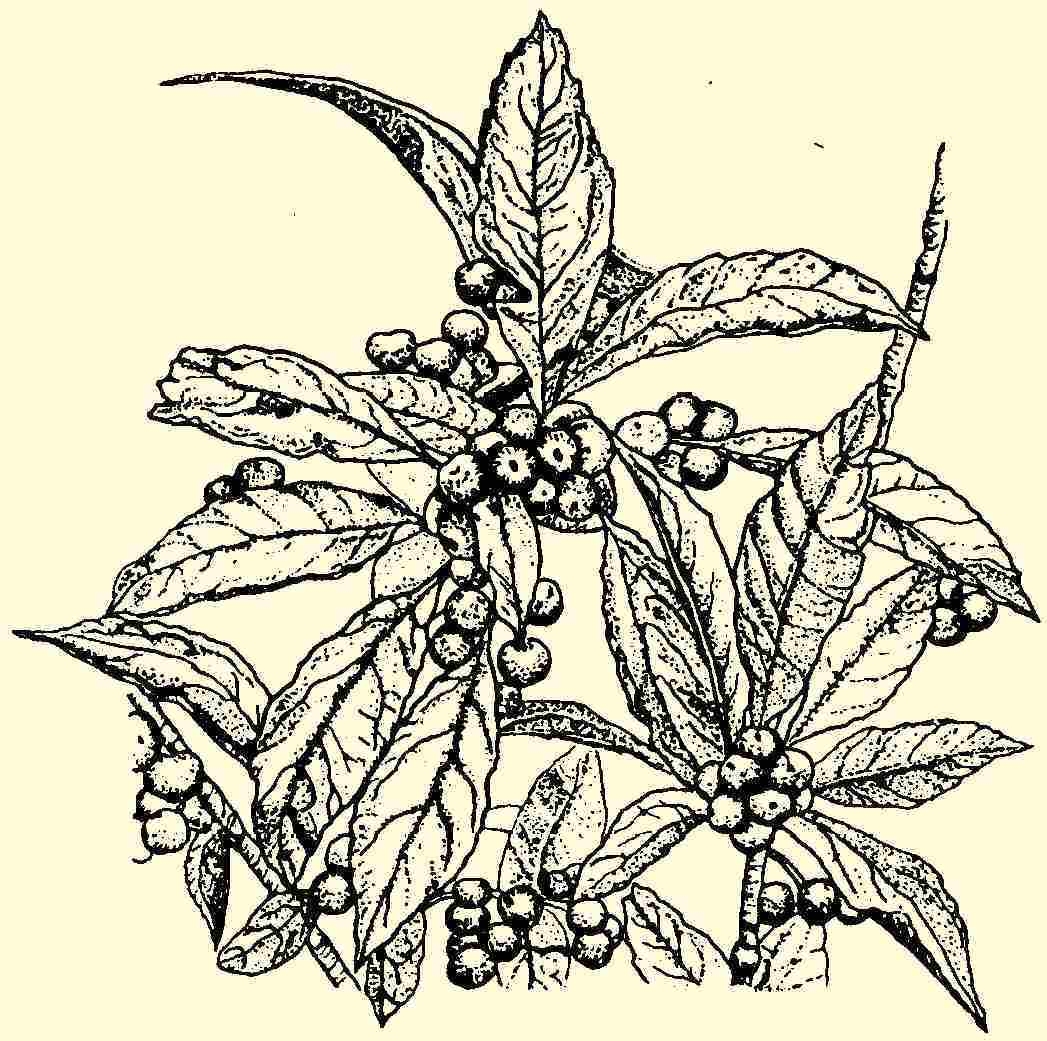 Choose native plants when possible. They are beautiful, well adapted to your area and need less fertilizer and water than exotics. They provide food and cover for animals and many are hosts to the larvae of moths and butterflies. Be sure your plants have proper light, moisture and soil. Dig a "million dollar" hole for each plant, twice the diameter of the root ball, and water well after planting.
Caution: Plants collected in the wild usually have little chance of surviving and may already be endangered. Choose sturdy, nursery-grown stock unless you get permission from a landowner to save a plant from the bulldozer.
Strive for variety in your plantings. Develop woodland, pond, meadow and native perennial garden sites with curved or irregular borders. Transition zones, or "edges" of these habitats support many kinds of animals.
Think of woodlands as an apartment house: a canopy of tall trees, an understory of small trees and shrubs, and a low growth of groundcover, and plant accordingly. If you find you have too much shade, remove lower limbs from large trees.
Plant a mix of flowers, vegetables and herbs to control pests and diseases. A "natural" landscape with a variety of species is easier to care for than manicured hedges.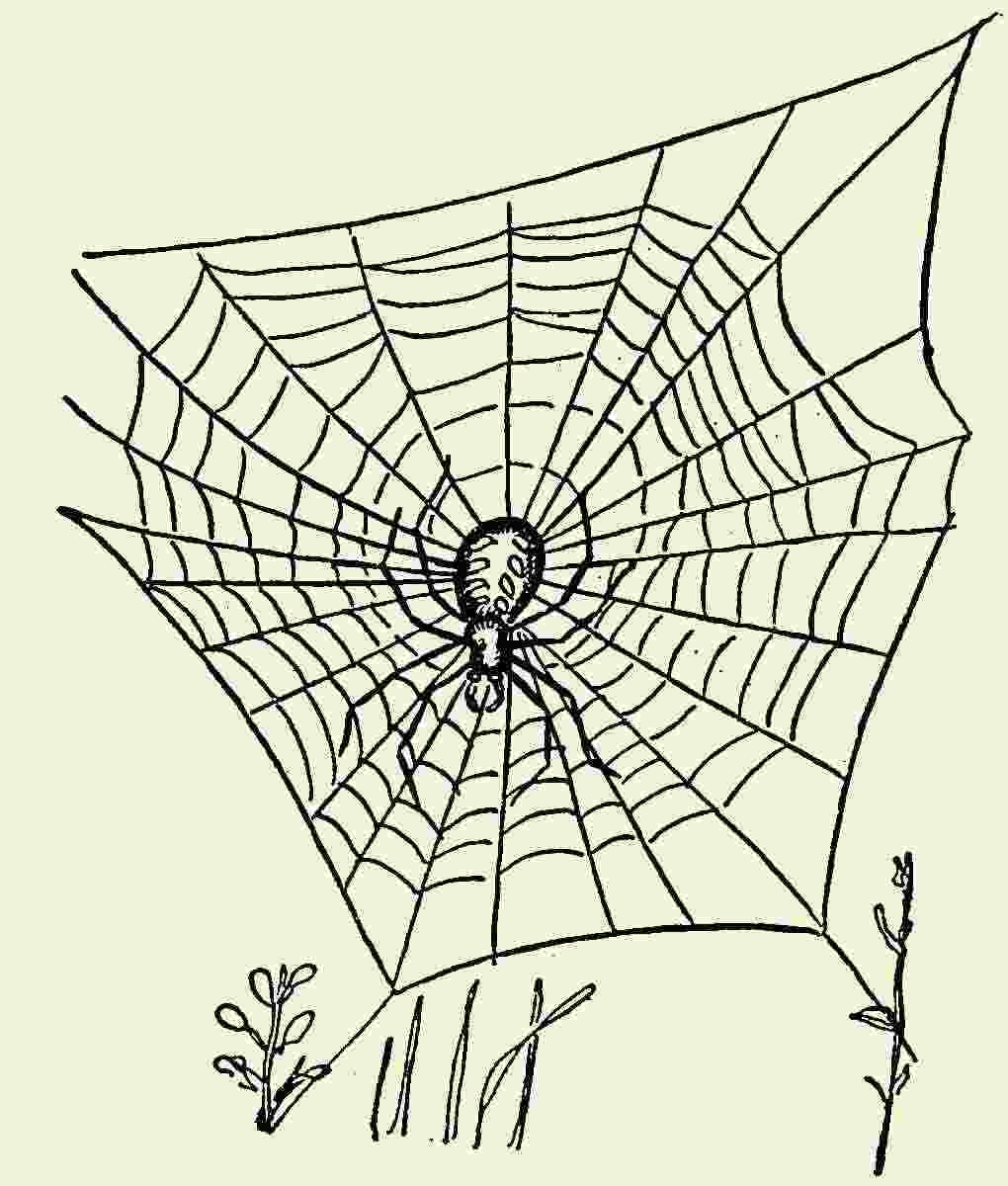 Keep your yard free of chemicals to encourage "beneficial" animals. Spiders, lacewings, beeflies, praying mantises, dragonflies, soldier beetles, ladybugs, earthworms, honeybees and bumblebees help to maintain a healthy balance in your garden. Learn about their life cycles.
Limit high-maintenance lawn area and let clippings fall when you mow. Consider allowing a meadow to develop at the edges; generally, annual mowing is sufficient to maintain a meadow.

Hug a Bug--or Bats in the Belfry. . .
The fruits of your garden are not necessarily greenery or blossoms, but the variety of life that is encouraged. An evening stroll around the grounds is a fine way to discover what's new in the garden, meet some new tenants and unwind from the bustle of the day.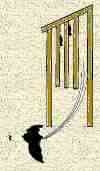 Encourage birds and bats by setting out houses built to appropriate specifications.
Allow some dead trees to remain standing (a distance from buildings), as they make good homes for animals. A brush pile constructed from prunings gives cover for small animals.
Consider including a pond and birdbaths in your landscaping to provide water for small animals. Once balanced, a pond requires virtually no maintenance.
Create a "puddle" for butterflies by filling a bucket with damp sand and sinking it into the ground. Rocks and twigs will allow butterflies to perch as they drink.
Plant herbs and wildflowers that attract "beneficial insects." Some examples are fennel, dill, angelica, parsley, lovage, thyme, Queen Anne's lace, sunflower, black-eyed Susan, daisies, goldenrod, yarrow, milkweed, butterfly weed, tansy, clover, and cosmos.

Don't be a Water Hog. . .
Imagine stepping back in time to the days when people had to fetch water from a nearby stream. How much water do you think you would use in a day? How much do you think you would waste? As communities grow, many are finding that water is in short supply and must be "imported" from great distances. It makes good sense to plan a garden that does not need constant watering.
Learn to recognize when your plants need water. Use a simple houseplant moisture tester to determine soil conditions. Grass will lie flat after being walked on and leaves will appear dull or feel soft to touch.
Choose plants with low water requirements. If possible, group plants by water needs so watering can be targeted properly.
Water thoroughly only when necessary, but avoid overwatering which is wasteful and can cause runoff. (Plants grow best when they have deep roots.) Avoid automatic timed systems that run regardless of weather.
Mulch with two to four inches of wood chips, shredded bark or tree leaves. Mulching greatly reduces the need for watering, keeps weeds down, maintains an even soil temperature and reduces erosion. As mulch decays it improves the soil.
To Spray or Not to Spray. . .
Most insects you see in your yard are not harmful to your plants. Following common-sense guidelines and using non-toxic products that target particular problems will eliminate the need for chemicals that kill indiscriminately.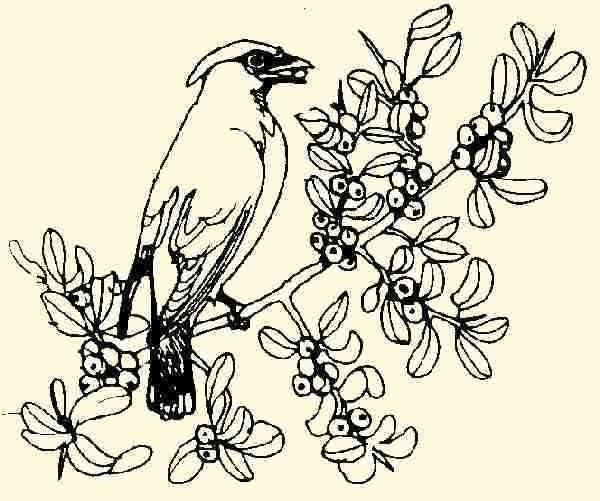 Choose plants that are well adapted to your area and plant them in soils and locations that will help them prosper. A strong plant is less susceptible to insects than a weak one.
Learn to tolerate some damage to your plants. Some insects will attack for a short period of time before moving on to another stage in their life cycle, and the plant will recover without treatment.
Use some old-fashioned but time-honored remedies. Remove Japanese beetles by hand and drop them into a jar of vinegar. Diatomaceous earth sprinkled on the ground in spring greatly reduces snail and slug populations. Insecticidal soaps, horticultural oils or a jet spray of water can be most effective. You can make your own insect spray from 1/4 cup of Murphy's Oil Soap and 1 tablespoon of liquid dish detergent in a gallon of water.
Keep your yard litter-free. Remove sources of standing water in which mosquito larvae flourish. Regularly mow grassy areas to limit chigger infestations. Many pet owners find borax or boric acid around the house works well to control fleas.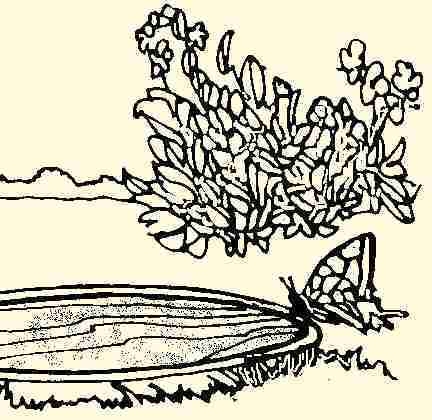 Use toxic chemicals only as a last resort and only after properly identifying the problem. Spraying may bring temporary results but it will not necessarily eliminate the pest. Always use the least toxic chemical possible. (Products marked Caution are less toxic than those marked Warning.) Follow all directions carefully. Apply only at the proper rate and only on calm, clear days when rain is not expected. Evening applications are least likely to harm honeybees, since they are back in the hive soon after dusk.

Be a Forest Steward. . .
Learn more about how you can protect the environment in your backyard.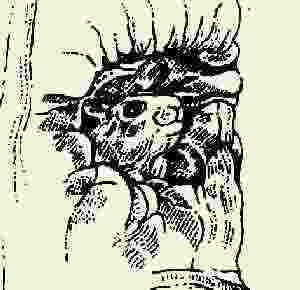 Join North Carolina's Forest Stewardship Program. Forest stewardship promotes conservation of forest resources. If you own ten acres or more, you can receive help from state agencies and professionals to develop a long-range plan for managing your land. For information write to Forest Stewardship Coordinator, PO Box 27687, Raleigh, NC 27611.
Join the National Wildlife Federation's popular Backyard Wildlife Habitat Program. Subscribers receive information packets and booklets that explain how city, suburban and rural residents can plan home landscaping with the needs of wildlife in mind. Write to The National Wildlife Federation, 8925 Leesburg Pike, Vienna, VA 22184.

For more Information. . .
County Cooperative Extension Agents can provide information on plants, soils, composting, diseases and pests in your area. The following references will also be helpful.
Albemarle Environmental Association, Going Native: A Guide to Plants for Moist Soils in Southern Gardens, 1995.
Alliance for the Chesapeake Bay, Bayscapes. Send $3.00 to 6600 York Road, Suite 100, Baltimore, Maryland 21212 for a series of guides on environmental landscaping.
Bir, Richard E., Growing and Propagating Showy Native Woody Plants, University of North Carolina, 1993.
Dunn, Michael, and Sidney Shearin, Plant It and They Will Come, North Carolina State Museum of Natural Sciences and Division of Parks and Recreation, Raleigh, 1994
Ernst, Ruth Shaw, The Naturalist's Garden, Globe Pequot, 1993.
Foote, Leonard, & Samuel Jones, Native Shrubs and Woody Vines of the Southeast and Gardening with Native Wildflowers, Timber Press, 1990.

The production of GARDENING WITH MOTHER NATURE was made possible by a grant from the North Carolina Division of Forest Resources